OW2 Annual Conference 2013
November 12-14, 2013 (Public Conference November 13-14 ; Workshop Day November 12)
Orange Labs, Issy Les Moulineaux, Paris.
XLcloud is presented at the OW2con'13 conference, in the "Open Cloud" conference track.
Check out the XLcloud Presentation, by Sylvain Bauza, Bull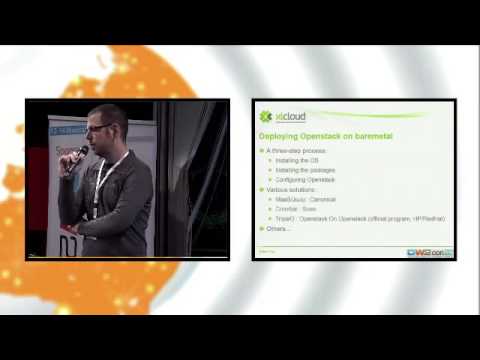 Provisioning the Cloud within XLCloud, Sylvain Bauza, Bull.
XLcloud is a three-year long collaborative project funded by the French FSN (Fonds national pour la Société Numérique) programme, call Cloud n° 1, that was initially submitted under the name ''Magellan''. XLcloud strives to establish the demonstration of a High Performance Cloud Computing (HPCC) platform based on OpenStack that is designed to run a representative set of compute intensive workloads including more specifically interactive games, interactive simulations and 3D graphic applications. In this context, provisioning a full stack from baremetal nodes to running PaaS (Platform-as-a-Service) implies many challenges that XLCloud team has to deal with day-to-day. The goal of this talk is to discuss about the current state-of-art on how to deploy and configure Openstack, how these tools can help XLCloud to match its needs and the current status of the project by itself.